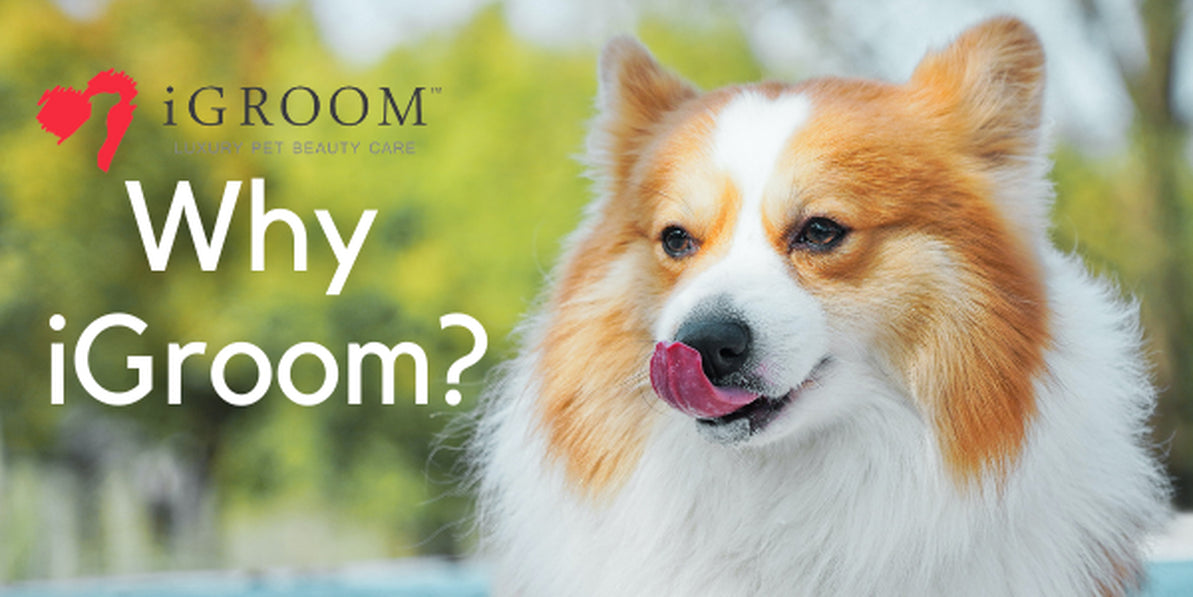 iGroom pet care products are a hot commodity among pet groomers. Award-winning pet stylist Jennifer Lea developed this product line using her experience working with various skin and coat types. Her goal was to create products to address a wide variety of grooming concerns. "We truly make each product to be result-driven," Lea told me. "It took over a year to develop the Prebiotic Shampoo. Lea said, "It's like giving a vitamin to the skin and hair." Prebiotic shampoo is designed to work with the microbiome to promote the growth of beneficial bacteria on the skin while also cleaning well. It is designed to soothe allergy-prone and sensitive skin.
One trendy product is Banana shampoo. When I asked, "Why banana?" Lea said, "They are good for the skin and hair." This was news to me, but a little research informed me that since bananas are full of vitamin A, these sweet yellow fruits are excellent ingredients for adding moisture to a pet shampoo. The formula cleans gently while natural extracts replenish moisture, leaving hair feeling stronger and adding shine. One groomer quipped, "I love the way it works, and since it smells like Laffy Taffy, it's fun to use."
Another popular product in the iGroom line is the Charcoal and Keratin shampoo. It was developed to deep clean coats and absorb toxins with bamboo-derived charcoal. The keratin and vegetable proteins add moisture. One groomer said, "I use iGroom exclusively, and I love it. I have eczema, and it doesn't irritate me at all. This is the first winter in 12 years of grooming that my hands haven't cracked."
Argan shampoo also gets rave reviews, "I love the Argan. In my salon, it seems to neutralize the average doggy odors." Argan oil has been widely used in the human hair industry for years because it moisturizes skin and hair, has antioxidant properties, and adds shine. "My clients notice that their dog's hair is easier to keep brushed out; they notice that the pets smell great for a long time. I like that I can purchase products closer to human equivalents of shampoo and conditioner. I also love that the layered fragrances are not just one note."
For extra dirty coats, both Squeaky Clean and Clarifying shampoos are up to tackling the most challenging cleaning problems. "The Clarifying has more cleansing power," said Lea, "but both do a great job." Squeaky Clean can be diluted 16/1 and won the coveted Barkleigh New Product of the Year award in 2019.
The iGroom line of products is appreciated by discriminating groomers because they neatly address many of the skin and coat challenges that they tackle daily. Bonus points, iGroom is made in the USA and designed to be environmentally sustainable.